Even in these modern times, many people in the UK live in Victorian style houses. They were built to last and have never gone out of fashion. Their beautiful stained glass doorways, coloured brickwork, and bay windows make them ever popular with buyers.
If you own a home with bay windows, you may be wondering how do I effectively complement my bay windows with blinds.
There are many different styles and variations of bay windows, from angled bay to bow bay windows. Therefore, it's important to custom design your bay window blinds to ensure they will fit perfectly and open without snagging on anything.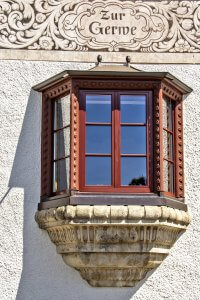 What type of blinds are best for bay windows?
Roman Blinds
Traditional but stylish, Roman blinds can completely transform the look of a room from plain and dull, to colourful and bright. These blinds fold up in a pretty arrangement so the blinds will look neat and tidy at whatever level you choose to set them at. You can choose between thicker or thinner fabrics to alter the amount of light which enters your room. You could also add in an insulation lining to keep your room warm in the winter.
Venetian Blinds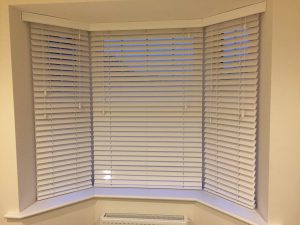 Venetian blinds are one of the most popular choices, as you can adjust the slats angles to keep your privacy but also take advantage of the sunlight. They also can be drawn up to reveal the beautiful and vast views from your bay windows. Venetian blinds are highly versatile and can either blend into the decor of the room, or stand out as a feature.
Vertical Blinds
These blinds are often chosen for their low maintenance, as they don't tend to gather as much dust as horizontal slats do. Often a more affordable option for people on a budget or if you have larger windows, such as bay windows – but vertical blinds don't cut corners on style as they offer a clean and modern look, which works well for both commercial blinds & shutters and domestic settings.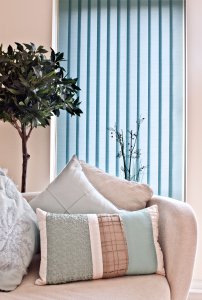 Made-to-Measure Blinds
Bay windows are all different shapes and sizes, so made-to-measure blinds will be a perfect choice. Blinds that don't fit the window frame properly make it look cheap or may not even cover the window properly – by having a blind that doesn't clutter the windowsill, and is tailor-made for your bay window, this will make sure it doesn't detract from the rooms aesthetic.
Here at Leamington Blinds, we provide a terrific range of blinds and shutters whilst delivering world-class customer service. For more information, get in touch with one of our experienced professionals.