In 2023 we're all looking for ways that we can get comfort and style at home – without breaking the bank!
That has inspired some new trends in window shading and interior design, with some new products, and a change in focus towards blinds and shutters that can offer a bit more than just a stylish finish.
With quite a bit of uncertainty over the cost of living, one of the biggest concerns for people is keeping the warmth in, so they can keep their energy bills down. 
That's where installing new blinds for windows can actually prove a brilliant investment – and can give your home a brand new look too! 
So if you're one of those people looking to change up your home design this year, or want to improve your home's energy efficiency, you're probably going to be asking yourself "what blinds are in style for 2023?".
That's why we've put together this Blind Style Guide for 2023, which talks about all the upcoming trends in shades, shutters and blinds, why they're becoming popular, and how you can get your hands on them.
We're also going to have a look at some classic blind styles that are being reinvented for modern tastes, breathing new life into less popular blind types and boosting their popularity too.
Popular window blinds in 2023
There have been some big shifts in trends for blinds and shutters over the past few years. As people's priorities change, different kinds of window blinds with different features and functions are becoming more important.
Some of the styles rising in popularity at the moment include soundproof blinds, insulating and thermal blinds, as people look for stylish options for their windows that also help keep their energy bills down.
And there are also new trends, such as allusion blinds, external blinds, and smart blinds – which are particularly popular for people looking for a stylish smart home.
So here's a selection of the different types of window blind that we predict will be top choices for homeowners and interior designers in 2023.

Energy saving blinds
With energy costs on the rise, 2023 is likely to be the year of energy saving! Because generally windows and doors can be the biggest cause of heat loss from your home, getting the right type of blind can be a massive help.
Some of the most effective eco blinds are honeycomb, or duette blinds. This is because the air pocket within them provides an extra level of insulation – just like with double glazed windows.
Blackout blinds are also a good way to insulate your windows, as they can keep out bright sunlight, and usually have an additional blackout layer of fabric, making them much thicker and helping with insulation.
Whether you're interested in keeping your heating bills down, or looking to reduce your carbon footprint, our in-depth guide on energy saving, eco friendly and sustainable blinds can help you find the perfect option for your home.
External blinds
Outdoor blinds are continuing to rise in popularity, not just because they provide a really stylish exterior finish to your home, but because they're also really eco friendly too.
External blinds are also becoming a more common feature for new build houses, so as more developments get underway, the more outdoor blinds will become a common feature.
By preventing light from reaching the interior of your room in the first place, outdoor blinds are much better at keeping the sunshine out in the summer. But they're also fantastic at providing insulation during the winter, as they're made from durable, windproof fabric.
As well as being eco friendly and looking fabulous, external blinds are the ultimate addition to a smart home. They can be operated by switch or remote, or they can be controlled by sensors which will alter the shading based on the temperature, so you don't have to lift a finger!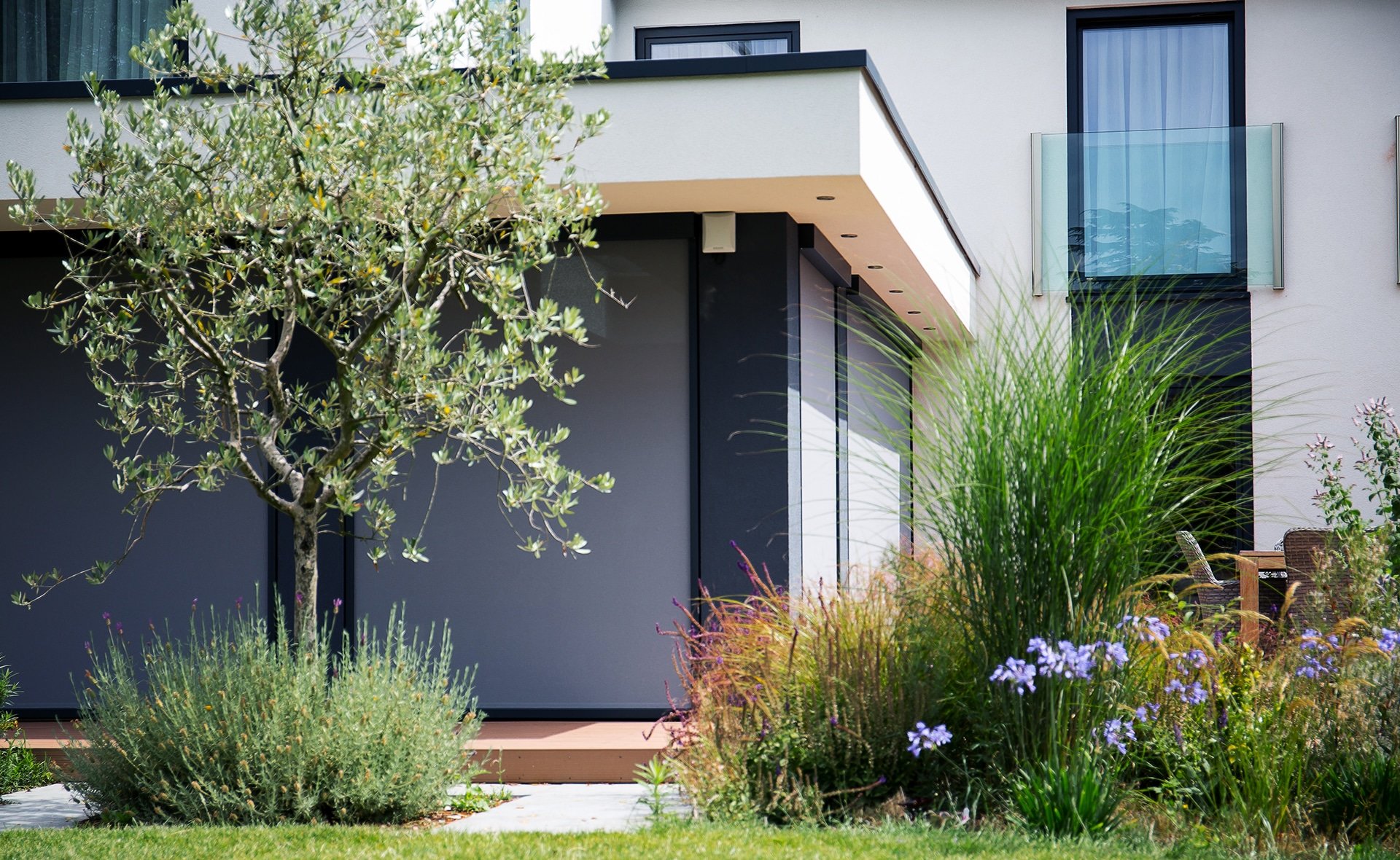 Allusion blinds
Allusion blinds are probably the fastest growing trend in window shading this year, as they're incredibly versatile, providing privacy, light control and soft, subtle elegance.
Allusion blinds are most commonly used on patio doors and windows, as they're a lot easier to manage than more traditional vertical blinds. That's because their vertical panels aren't connected by chains, so you can actually walk straight through the blinds.
This is fantastic if you are looking for blinds for sliding glass doors as you don't need to retract the blinds every time you want to open the doors.
Allusion blinds are also a really popular option if you want to double up on your window shading, as their light, opaque fabrics provide privacy and soften light coming through your window without completely blocking it out. 
They're often chosen to sit behind curtains or outside recess blinds, to give a secondary level of insulation, and a softer, more delicate option behind roman or roller blinds.
Acoustic or soundproof blinds
Acoustic or soundproof blinds have been a rising blind trend over the past few years, and this looks like it will continue for the next few years.
You may not realise, but some window blind types can actually help reduce noise, which can be fantastic if you live on a busy street with noisy traffic or you just prefer a little peace and quiet in your home.
The best kind of blinds for soundproofing are duette or honeycomb blinds. This is because the pocket of air within the blind acts as a soundproofing layer to help dampen sounds.
Unsurprisingly, acoustic blinds are very popular with people who live in towns and cities, particularly for those with young families. A duette blind to help keep the noise down can be a very welcome addition to your child's bedroom or nursery!
Outdoor shading
Another massive upcoming trend in blinds and shutters, is outdoor shading, which transforms your garden into an outdoor space that is usable all year round.
Awnings are a classic way to make your garden shady in the summer, and protect from rain and wind in the winter.
But the real trend is for outdoor living pods. These amazing spaces use an aluminium louvred roof and heavy duty roller blinds to create weather-proof garden spaces that are protected from sun, rain, and wind.
And the best models even have fully retractable roofs so you can be fully alfresco!
Outdoor shading options and commercial blinds and shutters are also a big hit with hospitality and social spaces, from pub and restaurant gardens, to nurseries and garden spaces.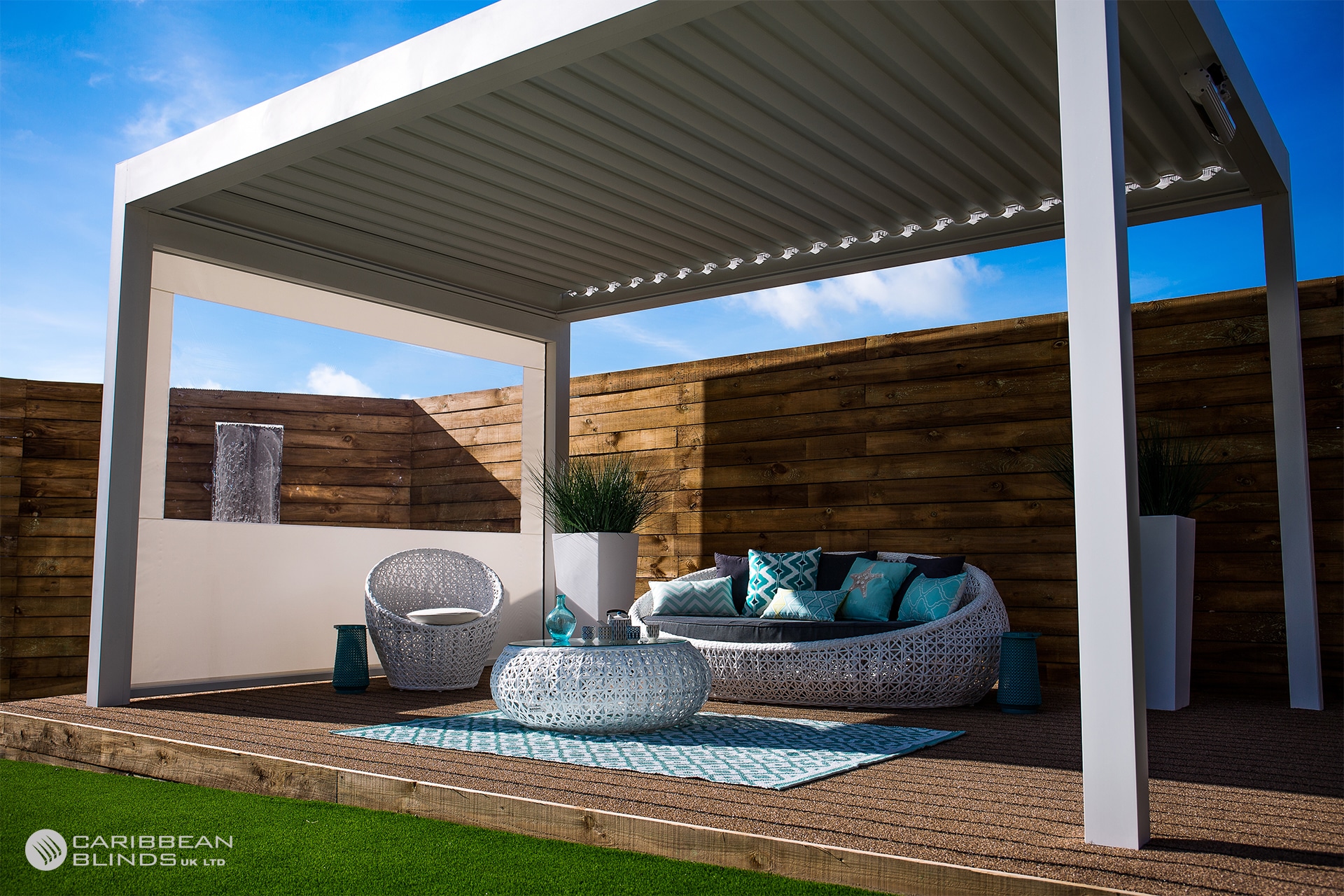 Faux wood shutters
Faux wood shutters have been one of the biggest trends over the last few years. In 2023 that's not looking likely to change, as people opt for the perfect balance of classic elegance, affordable price, and long lasting durability.
While presenting a beautiful wood-style finish, faux wood shutters are typically less expensive than real wood, and are much easier to keep in perfect condition too.
Faux wood shutters mean that you can get that classic look for your home, complete with light and privacy control, without the expense of real wood.

Faux wood venetian blinds
Venetian blinds are also a popular choice for their durability, as well as being very easy to clean. One reason that venetian blinds are a popular choice is because of the privacy they can provide.
With their rotating slats, you can decide how much light you let in, which makes venetian a great option if you want to maintain your privacy without having to shut out the light altogether.
2022 saw a big rise in the popularity of a very specific type of venetian blinds – faux wood venetians, and in 2023 that trend is really exploding!
Wood effect venetian blinds provide a really cost effective alternative to real or faux wood shutters, and can give you a really similar style for a fraction of the price.
For the budget conscious who still want that elegant shutter-style finish, faux wood venetian blinds can be the ideal option.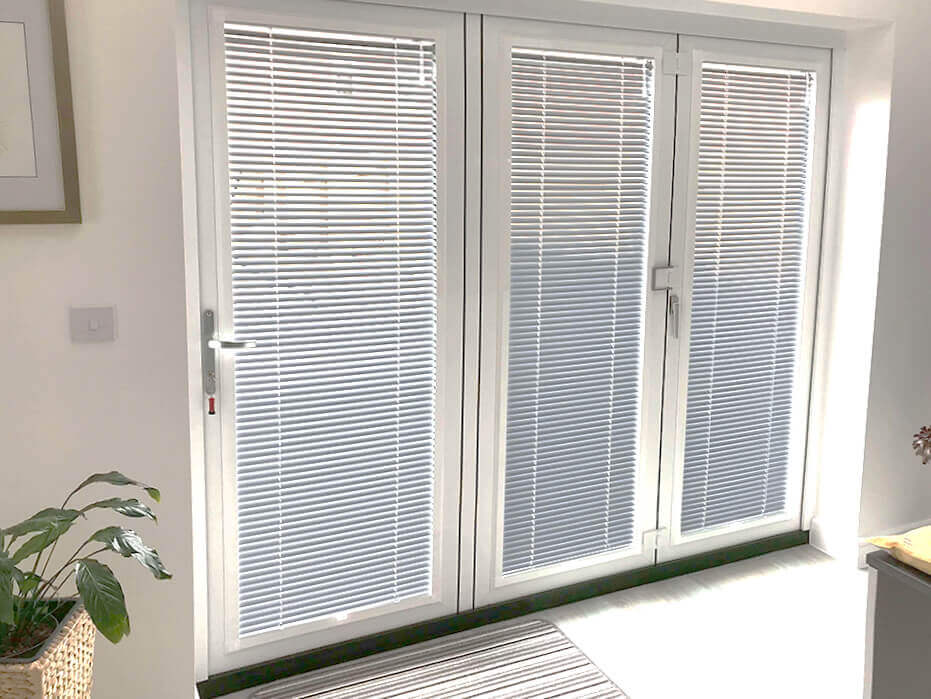 Privacy blinds
This kind of shading is getting more popular every year, as people try to balance the need to bring light into their home, while also maintaining their privacy. This is a particularly popular alternative for living room blinds and shades.
There are lots of different blinds that can provide flexible light control including vertical blinds, venetian blinds and day and night blinds – and now allusion blinds can also be added to the list.
Day and night blinds, also known as twist blinds, or vision blinds are probably the most popular option for 2023. Though at first glance they might look like standard roller blinds, day and night blinds have stripes of opaque and solid fabrics, meaning you can control the amount of light that comes through your windows at any time.
This means you can choose to have a solid screen keeping all the light out, or you can use the opaque stripes to allow daylight through.
This versatility means that you don't need to choose between light and privacy – you can have them both.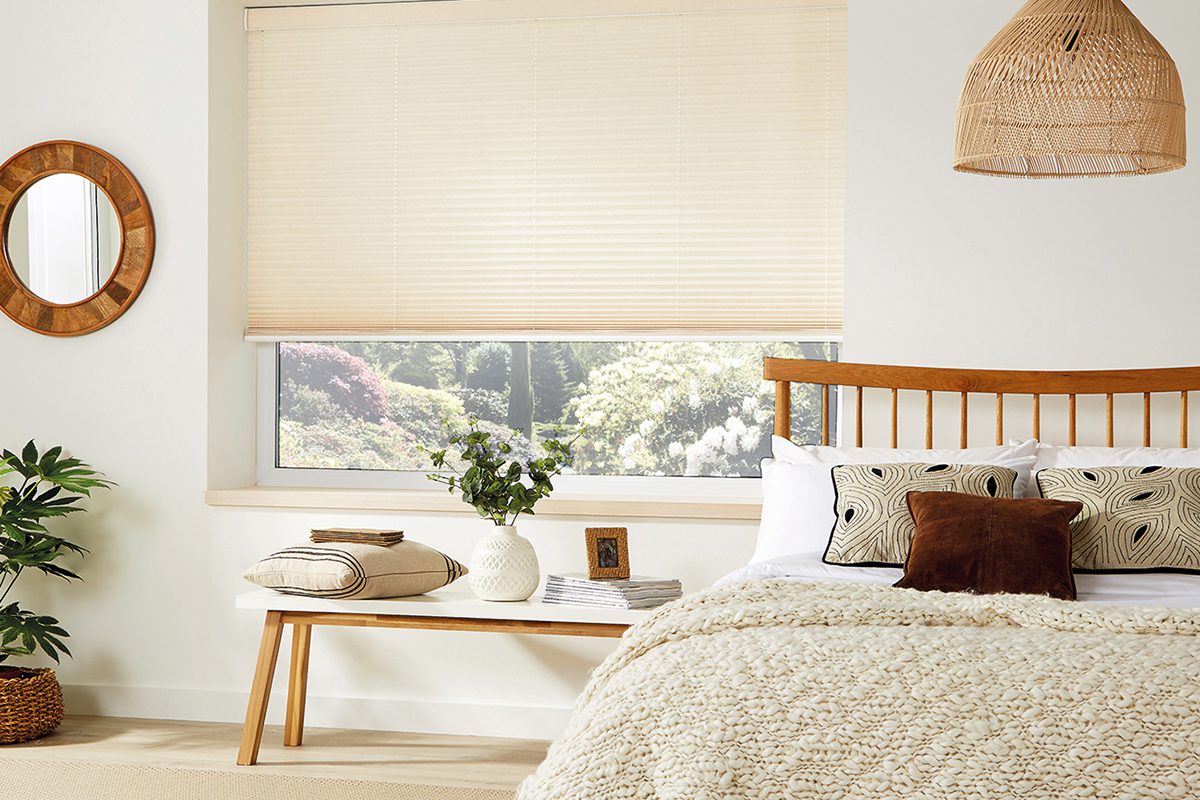 Remote control smart blinds
One of the latest styles of window blinds is smart blinds, and we expect these to become even more popular over the coming years.
Remote blinds have been growing in popularity for several years now, but smart shading is taking motorised blinds to the next level.
Motorised blinds are operated by remote control, meaning you can raise or lower your blinds from anywhere. This is really helpful if you've got conservatory or velux blinds – or just windows that are hard to reach!
They're also fantastic for older people and those with disabilities, as you don't need to get to the window in order to change the shading in your room.
Smart blinds operate on a similar principle, but unlike standard remote blinds, they're linked to the internet and you can operate them via an app on your phone. That means you can open and close your shades even if you're halfway around the world!
As smart homes become more and more integrated, we're expecting that smart motorised blinds are going to grow in popularity through 2023.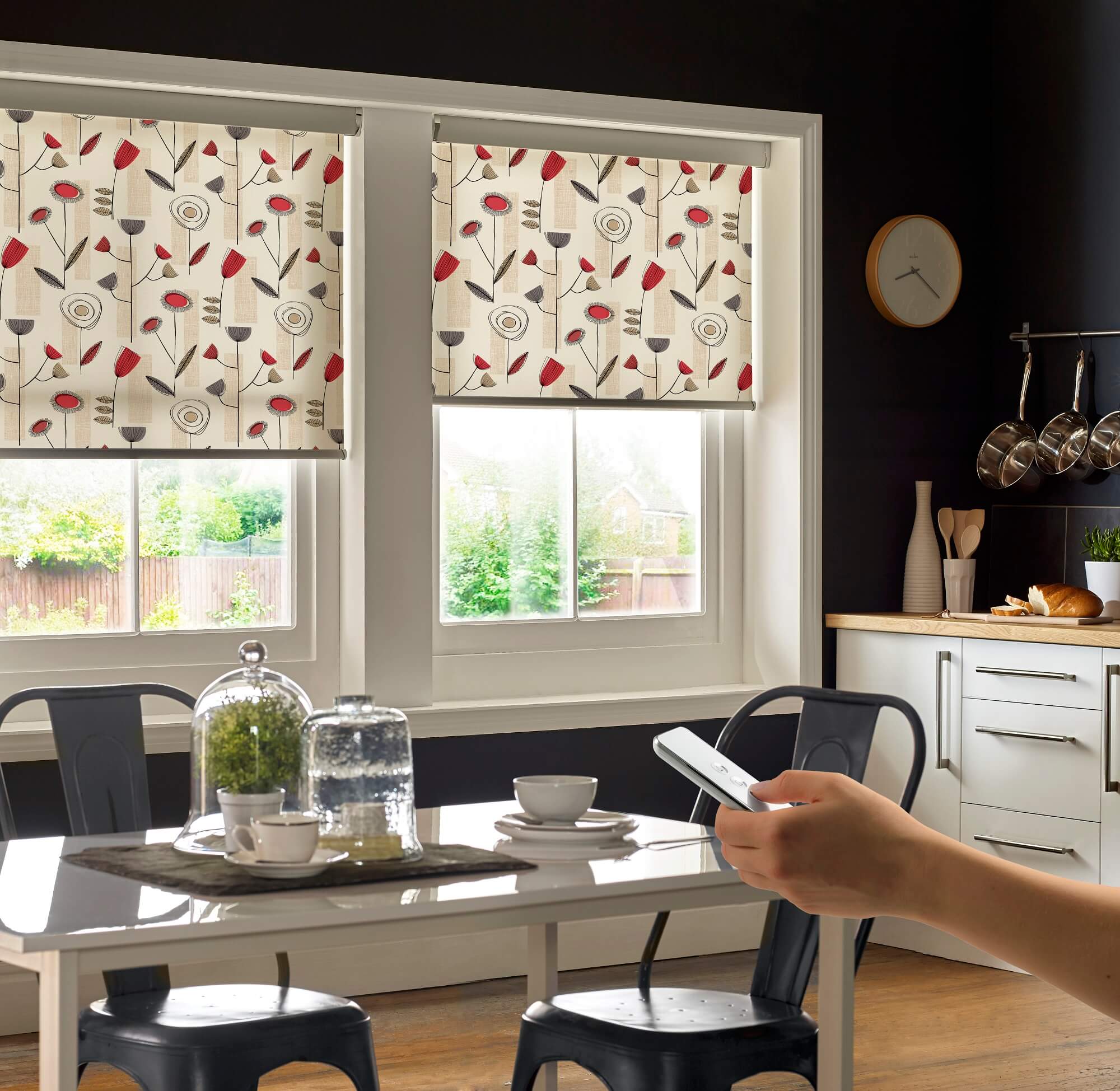 Blackout blinds
They may have been around for a while, but blackout blinds are still one of the most popular types of window covering you can buy. And it's easy to understand why.
Not only do they keep out the light, but because they're also thicker than standard blinds, they give a lot more insulation, making them warmer and more eco friendly.
Another great thing about them is their versatility. Almost any kind of blind can be a blackout blind. So whether you prefer roller, perfect fit or pleated blinds, there's almost always a blackout option.
Blackout blinds are a good choice for bedroom window shading, especially for nurseries or small children who might need a little help sleeping through the night.
If you're struggling to find the right option for you, you can always take a look at our handy guide for how to choose the best blackout blinds.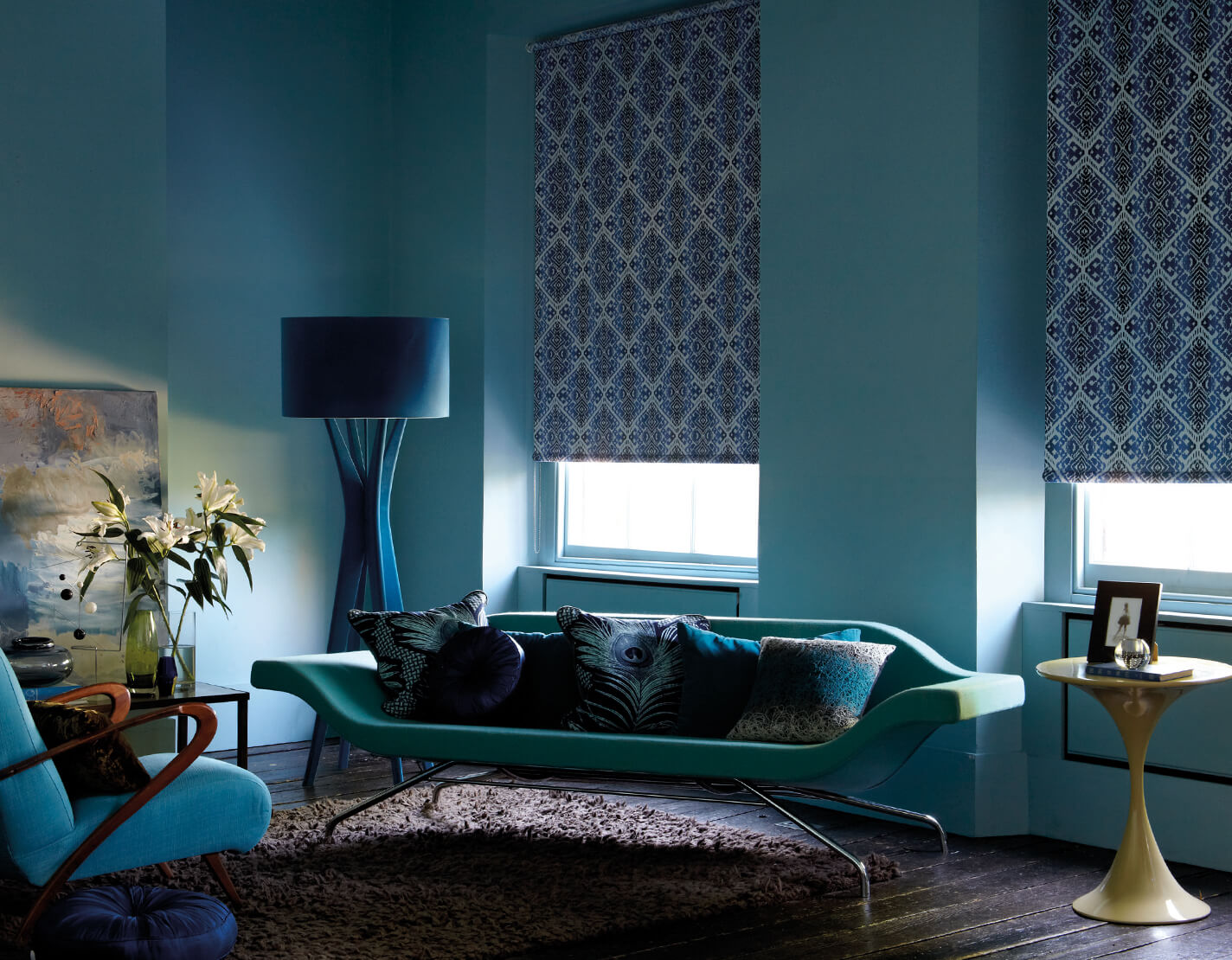 Perfect fit blinds
Perfect fit blinds are one of the best blind options as they are so incredibly versatile, that's why they retain their popularity year to year, and 2023 looks like it will continue the trend.
Perfect fit blinds come in an enormous range of styles, including roller, venetian and pleated, but what makes them truly exceptional, is that they fit within the frame or your window.
That makes them the obvious choice for conservatories, Velux windows or skylights – or any window that's an unusual shape, size or location.
And because they fit within the window frame, with perfect fit blinds there is no need for any drilling. That makes them a really popular choice for renters.
With perfect fit blinds you're not going to get into trouble with your landlord for putting holes in the wall. And it also means you can take your blinds with you when you move, so the money you've put into making your rented home right for you, isn't lost if you move away.
Perfect fit blinds can be a really big range of styles too, from roller blinds, to pleated blackout blinds – even venetian blinds can be a perfect fit!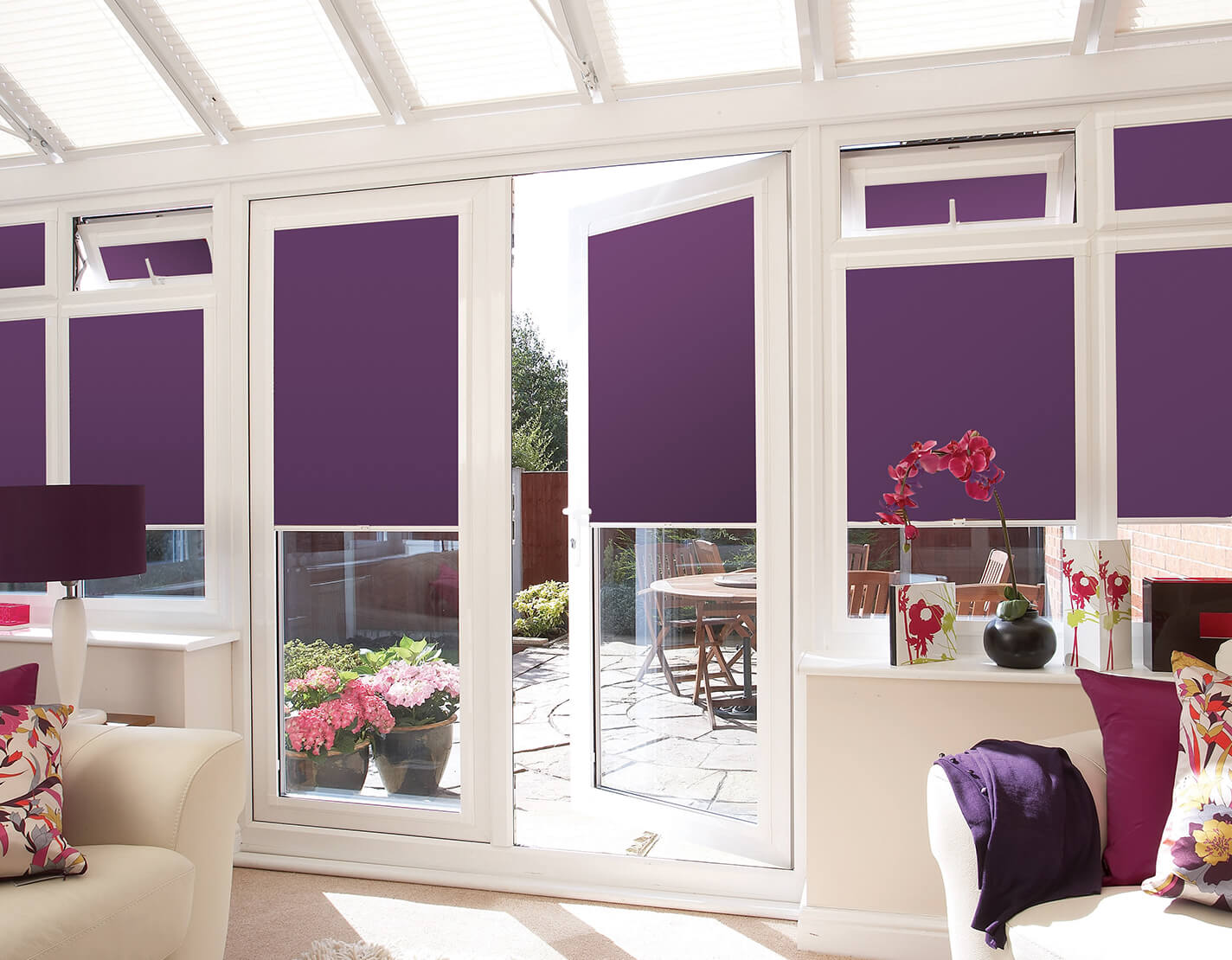 Printed blinds
If you're looking for new blind ideas for 2023, you might want to consider printed blinds. With printed blinds you can have unique patterns and styles of blind created just for you – you can even use your own photos!
This means you can get the absolute perfect look, whether you're matching a difficult shade, or want something completely different to what's available in the shops.
With printed blinds you can even upload photos to be printed on your blind. So if you are looking for unique kitchen blind ideas, or a new blind style for your bedroom, with printed blinds you could get something made just for you.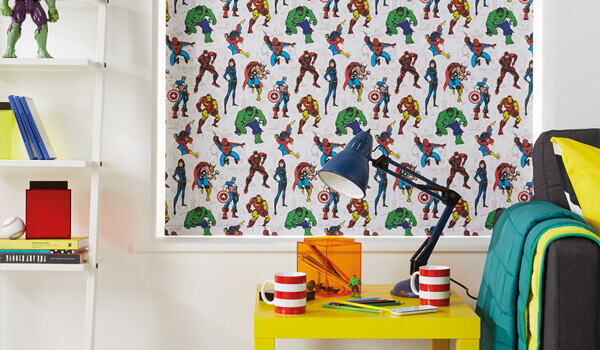 Trending updates to classic blind styles
Of course there are certain types of blind that are always popular, and these include classic styles like roman, venetian and vertical blinds, as well as more recently trending window coverings, like plantation shutters.
But even these classic kinds of blinds and shutters are being revamped for 2023, with many of them using the features we've already been discussing to create the perfect style for the coming year.
Plantation Shutters
Shutters have been rising in popularity for several years now, with plantation shutters being one of the most prominent styles.
In 2023 we're seeing the rise of the faux wood shutter as the go-to option. Everyone adores the wood-style finish, but more people are choosing a faux wood alternative. Not just to make it more economical, but also because faux wood is such a durable and easy to clean material.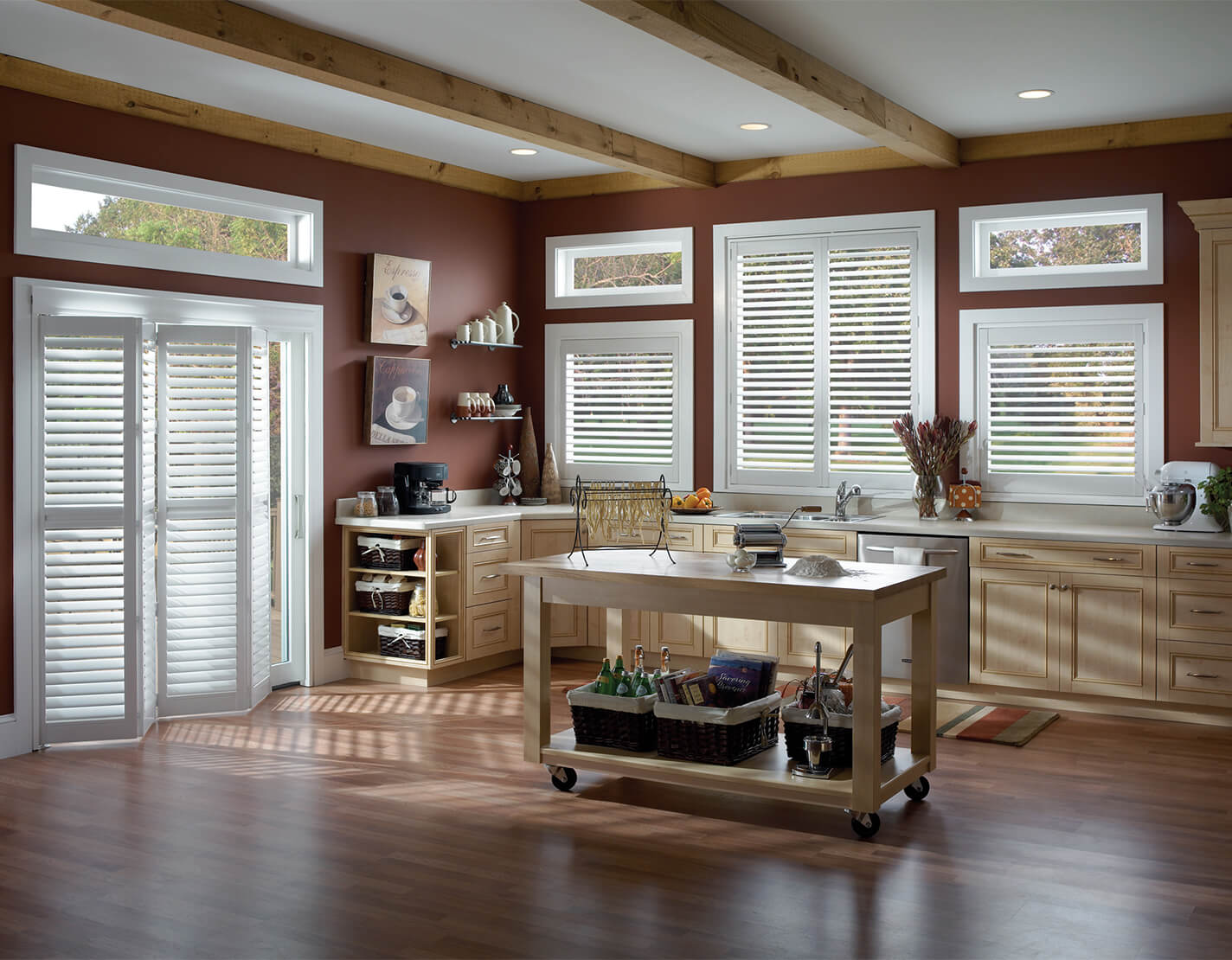 Roller blinds
Inexpensive and versatile, roller blinds have maintained their popularity for years. But in 2023, there are more options than ever before for creating the perfect blinds for your home.
So, the most popular ways to update roller blinds for the coming year are bespoke printed roller blinds with your own patterns or even photos, motorised roller blinds that you can control by remote, and perfect fit roller blinds that are fastened to your window frame without any need for drilling.
You can even go all out and have all of the above!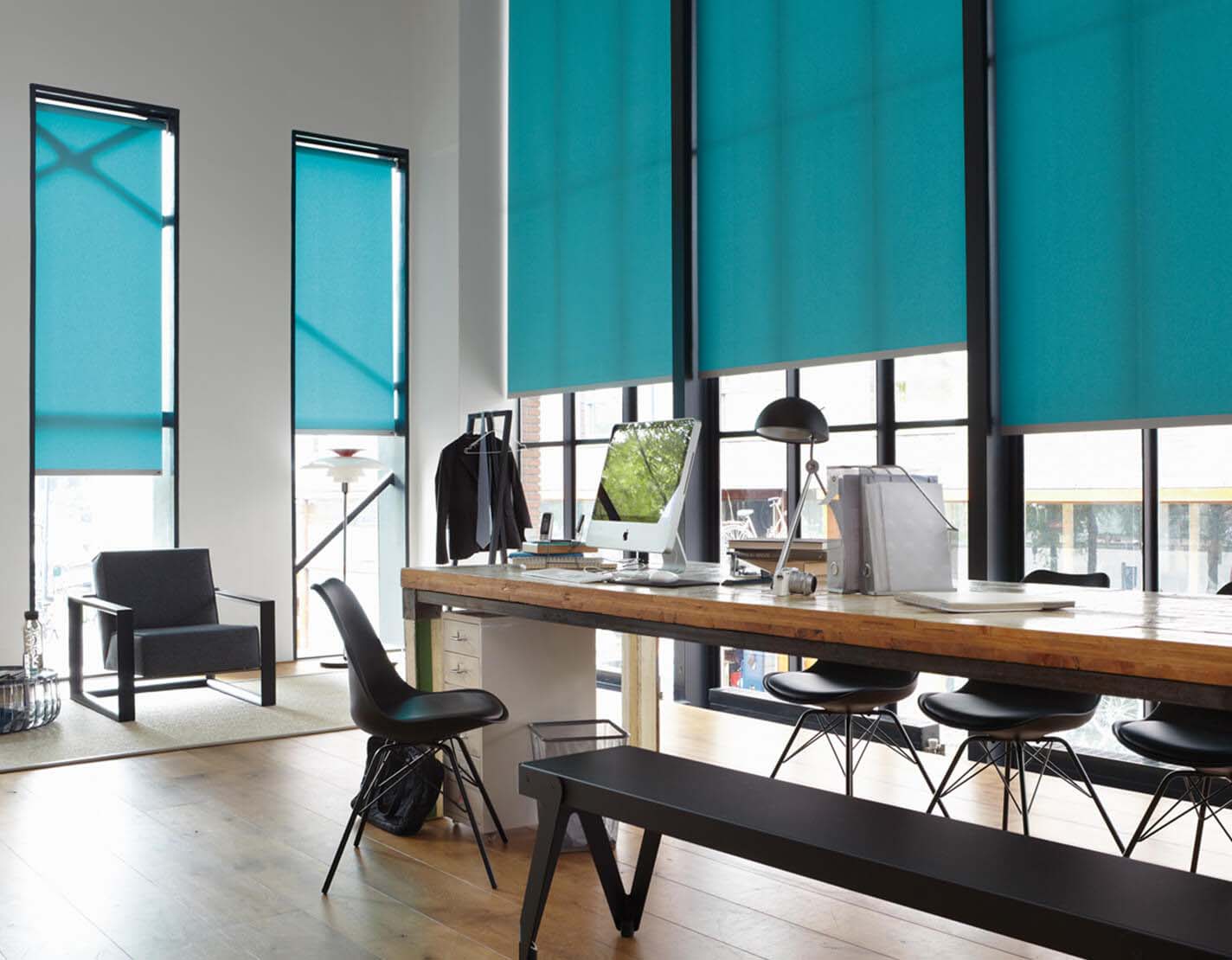 Vertical blinds
A classic choice for long windows, patio doors and conservatories, vertical blinds are also being reimagined for 2023 with some fantastic new options and styles.
If privacy is a key element of your choice of blind, then vertical blinds are a great option. The ability to twist the slats of vertical blinds give you a wonderfully easy way to let light in while maintaining your privacy.
Vertical blinds are also very popular in office spaces, which makes them a great choice for businesses looking to encourage workers back into the office, as well as people still working from home.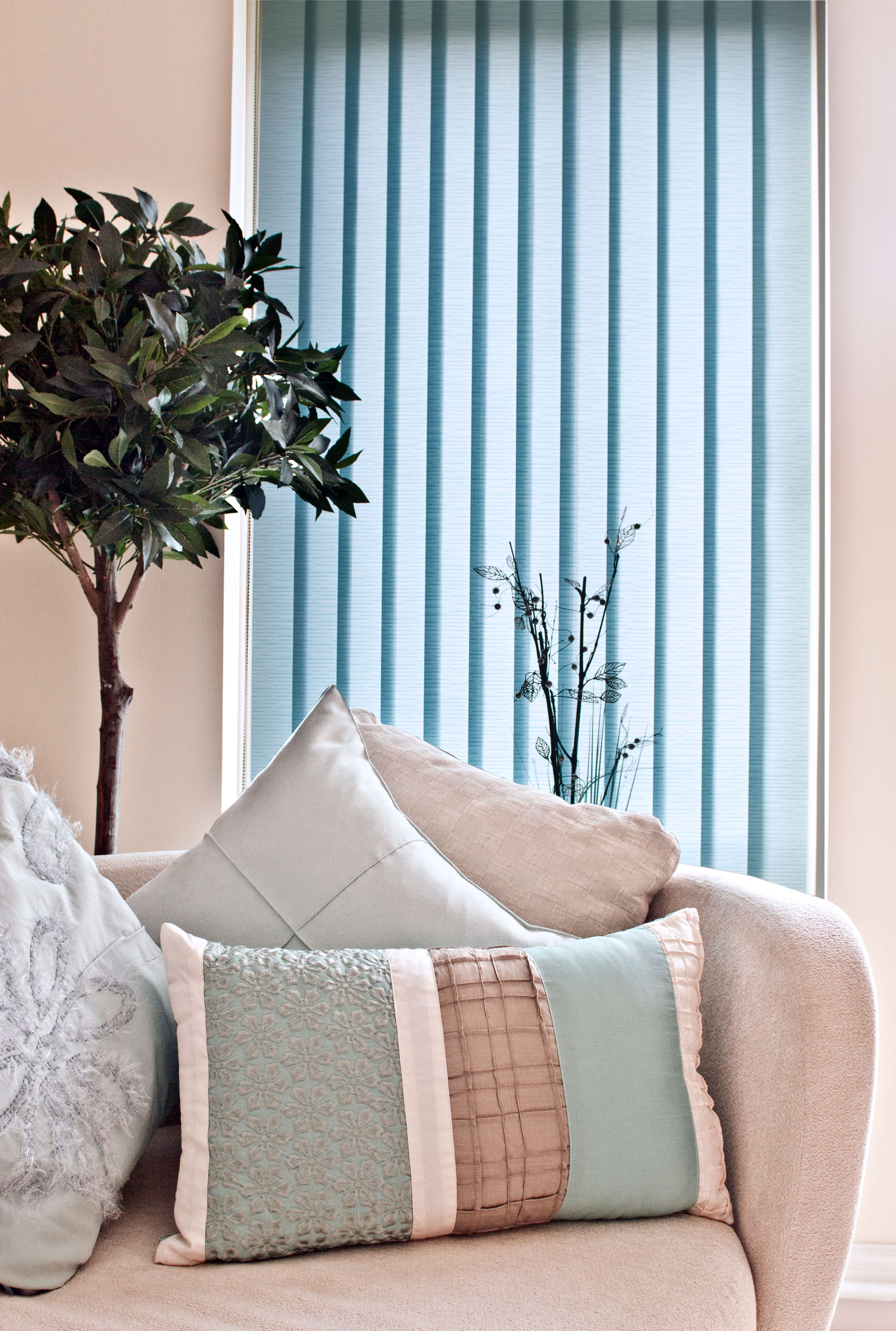 So many blinds to choose from!
There are so many different considerations, variations and styles of shutters and blinds, that it can sometimes be difficult to choose the right style for you.
But if you're looking for the latest trends in shutters and blinds, then just give us a call on 01926 839 689 – not only will our friendly advisors help you find the right shutters or blinds for your home, we'll also offer to measure up for you to ensure a perfect fit, and then install them for free!
---
Contact us for a free quote today
If you're on the lookout for the perfect blinds, simply get in touch with Leamington Blinds today for a free quote.
"*" indicates required fields