Shutters Vs Blinds: A Complete Guide
If you are looking for new, stylish window coverings for your home and have already decided you don't want to opt for curtains, blinds and shutters are both great options. Many people don't quite realise the variety available with blinds and even more, don't realise shutters are also a viable choice. To help you understand the options open to you and your home, we'll be looking at some of the features of blinds and shutters and comparing the two.
Control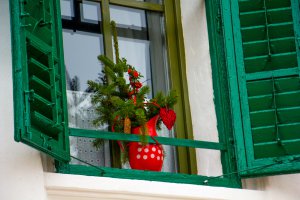 Both shutters and blinds can offer excellent light control and privacy. With the slat design of shutters, Venetian blinds and vertical blinds, you can incrementally tilt the slats to allow in varying amounts of light, as well as blocking out all light when fully closed for a blackout effect. What's more, angled slats can also block a direct line of sight into your home, allowing privacy without barring light inflow completely.
Shutters are simple to use and hand operated; their cord-free design means that they are ideal for homes with young children in. With blinds, you should be aware of the operating mechanism you choose as cords without safety devices can pose a strangulation risk. However, with cordless options such as wands and safety devices such as cord breakers, you needn't worry if you would like blinds and have little ones about.
Price
Inevitably, the price will play a role in your decision. As with all things, you will get what you pay for and so it is worthwhile investing in quality blinds or shutters so you can get the most use out of them. Generally, shutters are more expensive than blinds so if upfront costs are a concern, you might be better off choosing blinds. However, it is worth noting that quality shutters are looked upon as an attractive, fixed home improvement and can actually increase the value of your home.
Aesthetics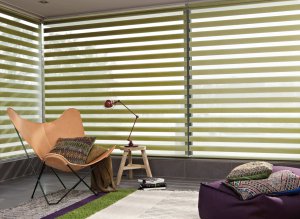 Window coverings can influence the style of your room, complementing your interior decor or becoming a feature in their own right. Blinds have more options for personalisation with their wide variety of styles – from real wood Venetians to airy Duette blinds and patterned Romans, you will find something to suit every style and room of the home. Shutters, on the other hand, aren't often a statement piece alone but offer a distinctive, classic look which can complement many interior design styles.
Versatility
As mentioned above, blinds can come in a wide variety of styles – for example, rollers, Romans, pleated and Venetians – making them a very versatile window covering. They are also available in a fantastic variety of materials and finishes so you can tailor the blind to the needs of your home. From blackout fabrics in the bedroom, water-resistant materials in the bathroom and insulating Duette blinds for keeping your living room cosy, you can take your pick. Whilst shutters can be tailored to awkwardly shaped windows and are available in real wood or PVC, their versatility doesn't match that of blinds.
Lifespan
If you look after your blinds, cleaning them regularly and carrying out any maintenance where necessary, they will last you a long time. What's more, if you've chosen a high-quality blind, it will be designed to last even longer. When it comes to longevity though, shutters do have the edge. They are robust and hard-wearing and, provided you take care of them, can last for as long as you live in your home, and then some!
Ultimately, the choice between shutters and blinds will often come down to personal preference. So long as you consider the style you are wanting to create, the window you want to dress and your budget, you will choose the right window covering for you.
Leamington Blinds supplies and fits an excellent selection of high-quality blinds and shutters. With our wide range and friendly experts on hand to offer advice, we can help you select the perfect blinds for your home. With our free home visits and free fitting service, you can rest assured your new window coverings will look wonderful and function flawlessly in your home. Get in touch today with any enquiries – we are ideally placed to serve customers throughout Leamington Spa and the surrounding areas.
12th September 2018