Window shutters give your home an incredible finish, but it can be difficult to decide what kind of shutters are going to be right for you.
One of the biggest decisions to make is whether you want real wood or faux wood shutters. And even then, there are a lot of different alternatives, from plastic shutters to mdf shutters.
Each different type of interior shutter has its own list of pros and cons, from how much they cost, to how durable they are – and of course, the finished look.
So in this article, we'll look at all the different types of shutters for your home, and find out the positives and negatives for each one.

Real wood shutters
One of the most popular types of window shading right now is real wood plantation shutters – and it's easy to understand why.
Wooden shutters provide a timeless style, and look just as fantastic in a modern home as they do in a period property.
They also appeal to people concerned about their carbon footprint, as they can be made from sustainable materials.
Wooden shutters often provide more variation in style and colour than the alternatives too.  If you want a wooden finish, there are a lot of different types of wood you can choose from, each with its own look and characteristics.
And of course you can opt for painted wooden shutters, which can come in a huge variety of shades, from classic white to bright reds and blues. And if you decide to change the style of your room, you can always change the style of your shutters to match!
But the lovely finish you get from real wood shutters does take quite a bit of maintenance. Varnished wood needs regular treatment, and painted shutters are prone to fading.
Another thing to keep an eye on is keeping your wooden shutters clean – especially if your windows are prone to condensation or damp.
Real wood shutters can absorb this water, leading to warping, cracking or a nasty case of mould or mildew. It's nothing that can't be fixed with some regular care, but it's important that you keep on top of it.
But for many people, the extra upkeep is a small price to pay for the gorgeous finish that real wooden shutters can offer.
Another benefit of having real wooden plantation shutters is their strength and sturdiness.

MDF vs wood shutters
One alternative to having real wood shutters, is MDF or composite shutters.
Composite wood shutters are one of the most popular faux wood shutter options, and are commonly made of a combination of different wood materials and wax. They provide the sturdiness and warmth of hardwood shutters, but also the resilience of vinyl or plastic shutters.
Most composite faux wood shutters are resistant to mildew and mould, and don't have the tendency to warp or absorb moisture like real wood will.
On the other hand, the finish you get on composite shutters doesn't quite live up to real wood – even if you apply a grain texture to them. They are also not so versatile, and can't be repainted once hung.
MDF (or medium density fibreboard) is a specific type of composite material, and has a lot of the same properties as real wood in that it's very sturdy but also has the same vulnerability to water and damp.
The biggest considerations when you're choosing MDF or wood shutters are going to be the cost and the finish. MDF can't provide the lovely natural finish that real wood has, but it usually comes in at a fraction of the price.

Plantation shutters: wood or pvc?
Plastic shutters or vinyl shutters are a great alternative to wood, especially if you're looking for a long lasting window shade.
PVC shutters (or uPVC shutters) are light, easy to install and look fantastic without too much effort to clean and maintain them.
Compared to real wood, plastic window shutters are often also the more affordable option.
But one down site of opting for upvc window shutters is that they aren't easy to adapt. Unlike wooden shutters, you won't be able to update or repaint them after they've been installed.
They also don't have the same warmth and feel you get from real wood – even though you can have a grain effect on your plastic plantation shutters, they're never going to be quite the same as real oak or teak.
Plantation shutters vs wood blinds
To throw another alternative into the mix, wooden blinds can provide you with a similar look to real wood shutters.
This is a good choice if you're really not keen on going with pvc or plastic plantation shutters, but can't stretch your budget to real wood.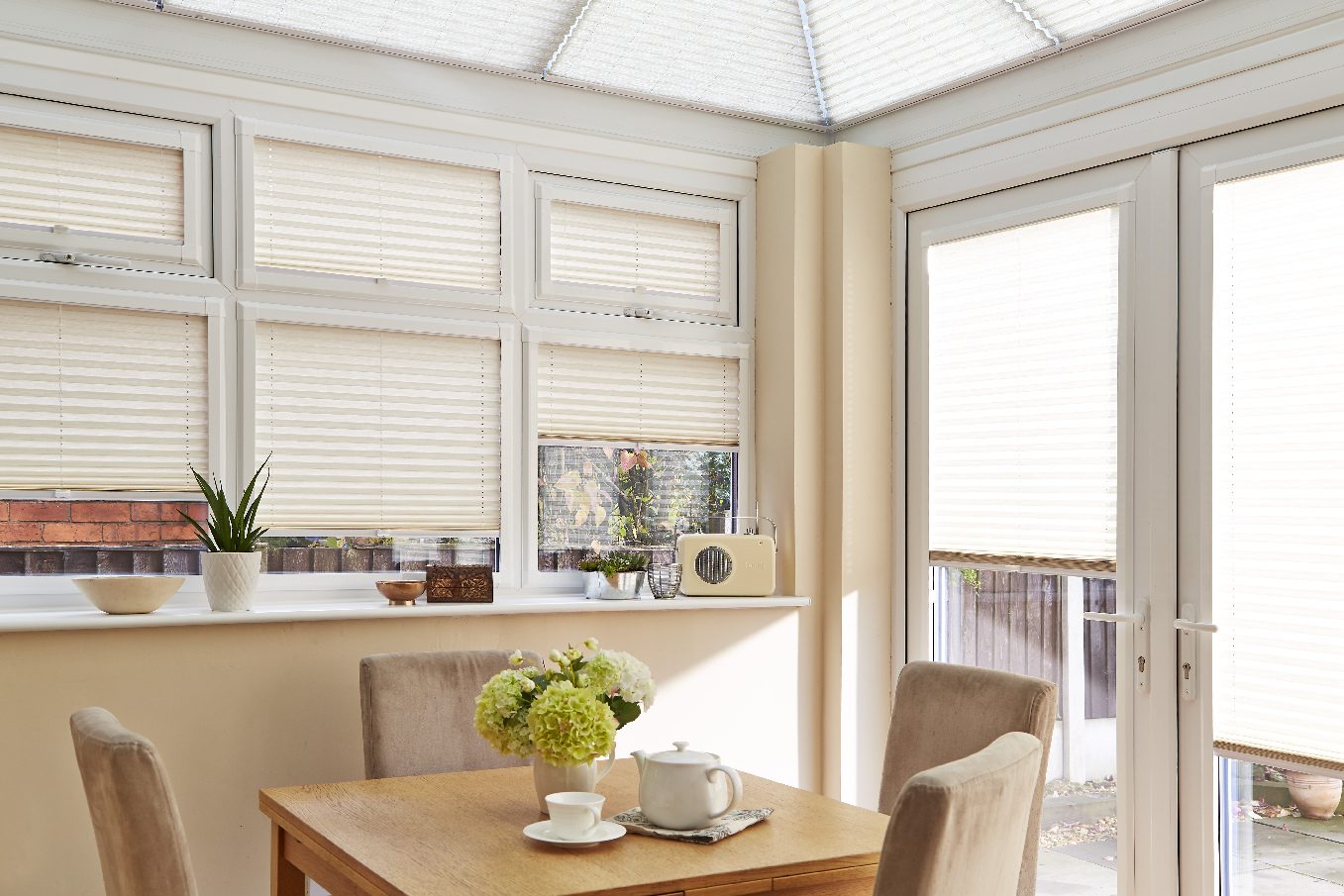 Faux wood shutters vs real wood shutters
Real wood shutters are certainly an icon of interior design, but the cost and upkeep of them can be a bit much.
But the best faux wood shutters give you a great range of options. From affordable alternatives like MDF and composite shutters, to the durability and easy maintenance of plastic and vinyl shutters.
If you need a little advice on what shutters are going to work best for your home and budget, you can always get in touch with Leamington Blinds for a quote.
Enquire online
You can get in touch by phone, email or by filling out the contact form. We're with you every step of the way, and a member of our friendly team will make sure to get back to you as soon as possible.
"*" indicates required fields