Discovering the best blinds for your living room can be a complicated decision – there's so much to think about!
After all, it's not just about the finished look, blinds for a living room can need to perform a lot of different functions, from keeping in the warmth to keeping out prying eyes.
So in this guide, we'll talk about all the different types of blind that might work for your living room, and how to choose the ideal style for your home.
Best type of blinds for a living room
When you're looking for ideas for front room blinds, there's a lot to consider, but probably the best place to start is to take a look at the shape and size of your windows.
Living room bay window blinds
Bay windows are always a little more complex when it comes to finding the right window shades. That's because you need to consider the type of fitting as well as the style of blind itself.
Any blinds or shutters you choose will need to be fit to navigate the angle of your windows, whether it's a box bay or angled bay window.
That's why perfect fit blinds can be a great choice for bay window blinds, as they can be fit into each individual pane. They can also come in a wide range of styles, including pleated, venetian and roller.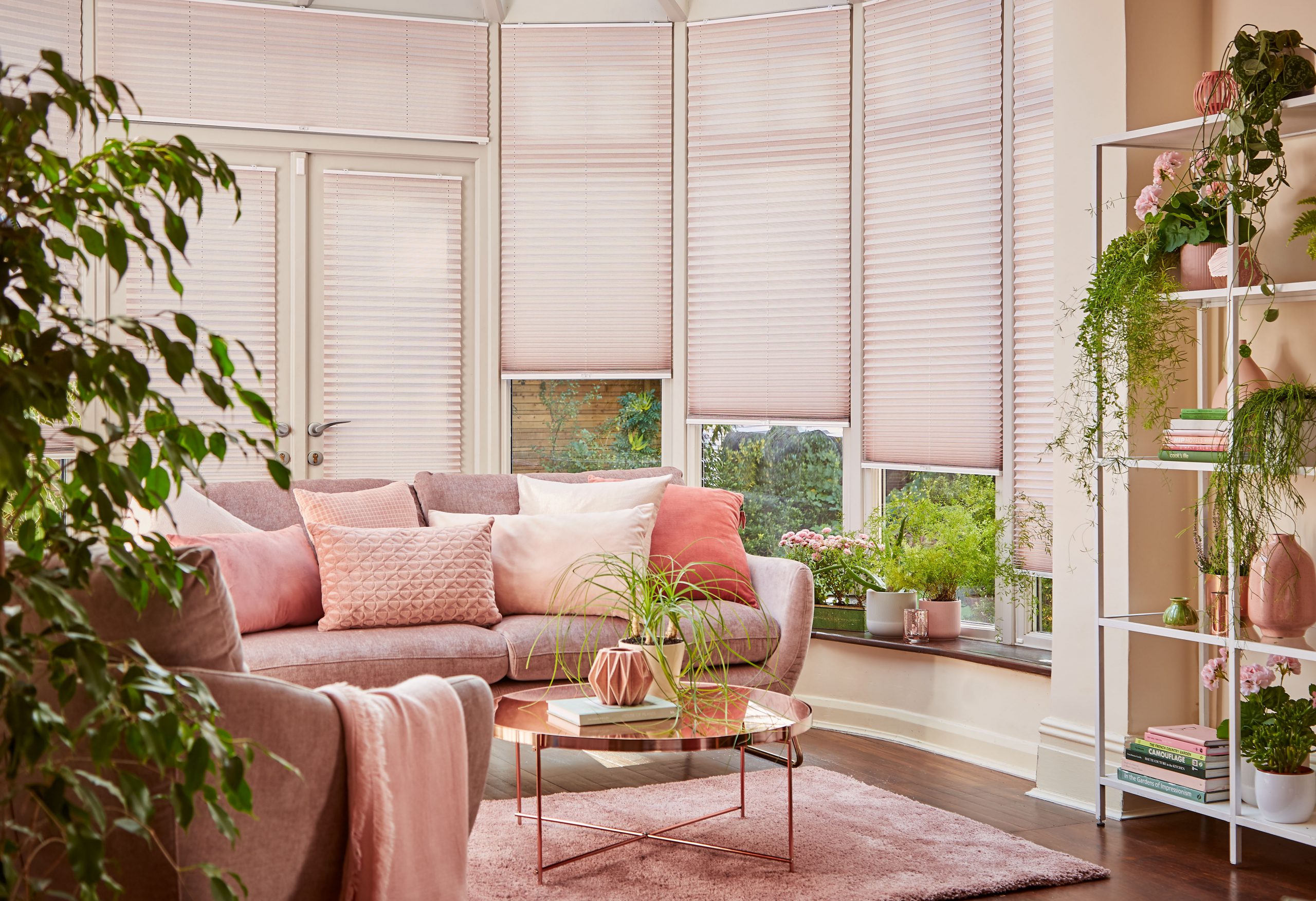 Patio door blinds for lounge
Many living rooms include a glass sliding door, and it's a great idea to think about that when you're picking the right blind style for the room.
Because patio doors are usually large and wide, vertical blinds are a very popular choice. Because the vertical louvres can be tilted, they give a great balance of light control and privacy.
But living room vertical blinds aren't just for patio doors, they can be used on any windows in your living room.
Another popular choice of patio door blind is the allusion blind. Because these blinds are opaque, they don't provide the same level of light blocking as a classic vertical blind. Instead they offer a gentle diffusion of light, and can give you privacy without leaving you in darkness!
Allusion blinds are also cleverly made without the louvres being connected by a chain, so if you have your patio door open, you can step straight through the blinds.
Blackout lounge blinds
If light control is a big concern in your living room, then blackout blinds might be the best choice for you.
The good news here is that so many types of blind come in blackout options, with roman and roller blinds the most popular choices.
If you're not too fussed about total blackout blinds, and are looking for more flexible light control, then louvred blind options like venetian and vertical blinds could be the answer you're looking for.
There are so many different types to choose from, it might be helpful to take a look at our in-depth guide to choosing the best blackout blinds!
Front room privacy blinds
For many of us, privacy is a big concern in our living rooms, and that's where privacy blinds can be a massive help.
Most privacy blinds The difference between privacy blinds, and just leaving your blinds down all day, is that privacy blinds typically include an opaque material. That means you still get light through your blinds – but people still can't see in.
The most versatile privacy blinds are day and night blinds, where alternating materials create opaque and solid stripes that can be manoeuvred to let light in or keep it out.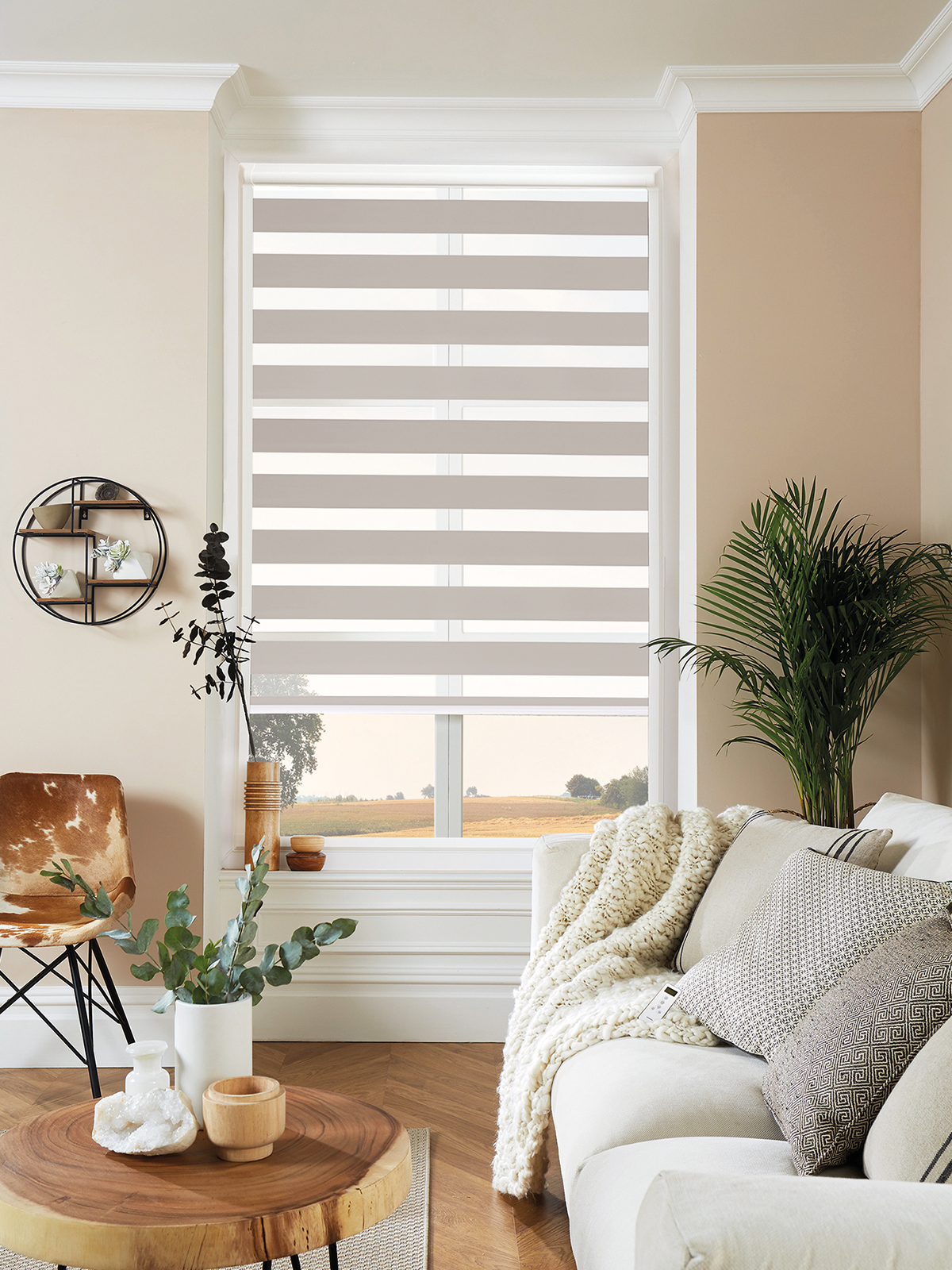 Modern blinds for living room
If you're looking for modern trends in blinds for your living room, then there's a lot of new and upcoming styles.
Smart blinds
Electric blinds are a really popular option for lounges, as you can operate them without needing to get off the sofa!
Remote control blinds are a really convenient choice, but there's an even more convenient option – the smart blind.
Instead of using a remote, smart blinds can be operated through an app, which means you can manage them wherever you are through your phone, or through a smart home device like a Nest or Alexa. 
They can even be programmed to go up or down at specific times, providing security when you're away, and setting your home up perfectly for when you get up in the morning, or get home at night.
Outdoor blinds
When you're looking for modern living room blind ideas you probably didn't consider external blinds – but hear us out!
While outdoor blinds have a bigger impact on how your home looks from the outside, the benefits you feel inside are significant enough that we feel it's important to include them as an option.
External blinds are probably the most effective blinds when it comes to temperature control. Not only do they help keep the heat in in the winter, it's the supper when outdoor blinds really come into play.
By blocking out sunlight before it even hits your windows, these blinds are the most efficient way to keep your home cool when it's hot outside.
And having outdoor blinds to take care of the practical elements of window shading, you can team them up with an interior blind or curtain for your living room – just for style.
Living room plantation shutters
Another alternative to lounge blinds, is living room shutters. Shutters are becoming more and more popular, and can give your living room windows a really elegant finish.
While the most popular style is for white wooden shutters, there's probably a wider range of styles and materials than you imagine.
Wood shutters come in a range of finishes, from painted to natural wood grain, and there's also uPVC or plastic shutters, which are durable and even water resistant.
Living room wooden blinds
If you like the look of shutters, but want a simpler (or more affordable) option, then wooden blinds for your living room could be the perfect choice.
Wooden venetian blinds have a similar look to shutters, but are much more compact, making it easier for them to be hidden away, as well as giving you greater flexibility over how much of the window is covered.
And this style of blind also comes in faux-wood too. So you can have the additional water resistance and durability you find with faux-wood shutters, just in the venetian blinds style.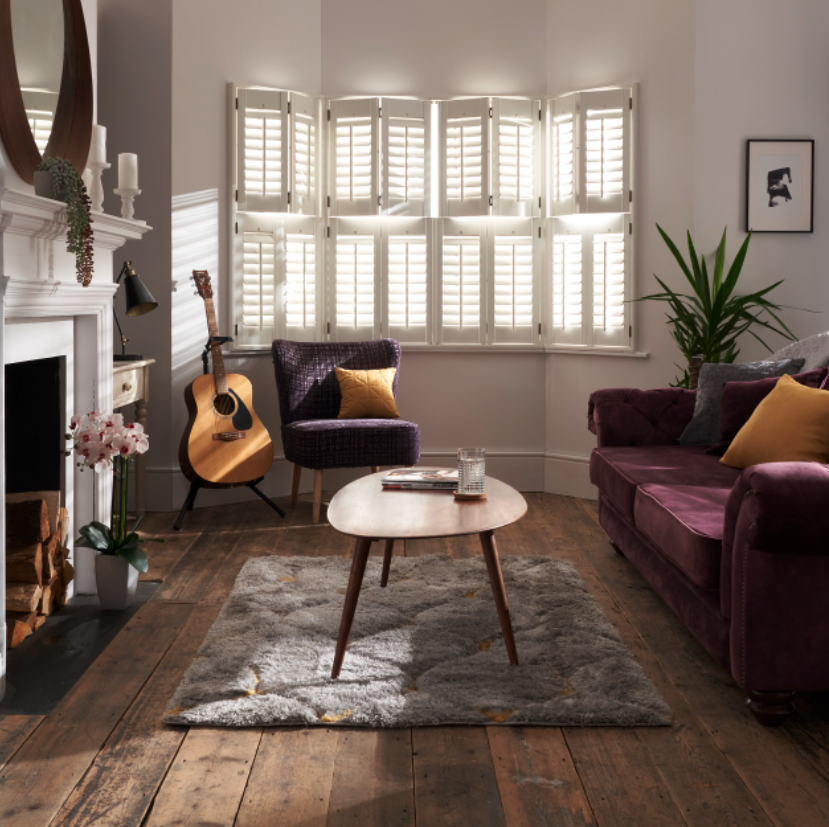 Classic blinds for living room windows
When you're searching for the right living room window blinds, you simply can't ignore the classic styles! There's a reason that these blinds are popular year after year, so let's see if they're the right choice for you!
Living room roman blinds
Roman blinds are always a great choice for your lounge. They bring a luxurious feel to a room, and come in such a huge range of designs and colours that you're bound to find the perfect match.
Roman blinds in your living room often help with your window insulation, as they are normally fully lined with blackout options available too.
Roman blinds are also popular for people looking to double up on their windows, either with roman blinds inside the window cavity and curtains outside, or roman blinds over the cavity with a different blind type over the window itself.
That gives you an even wider range of finishes to think about!
Roller blinds for living rooms
We may have left living room roller blinds for last, but they're probably the most popular blind style available!
Roller blinds are always going to be the go-to option for most people for a range of reasons. They're easy to fit, simple to use, and come in such a huge variety of styles, materials and patterns that you're simply bound to find the ideal design for every room.
Roller blinds can even be enhanced with extra features such as blackout lining, electric, remote control or smart blind operation, and elegant cassettes to hide the blind when it's retracted.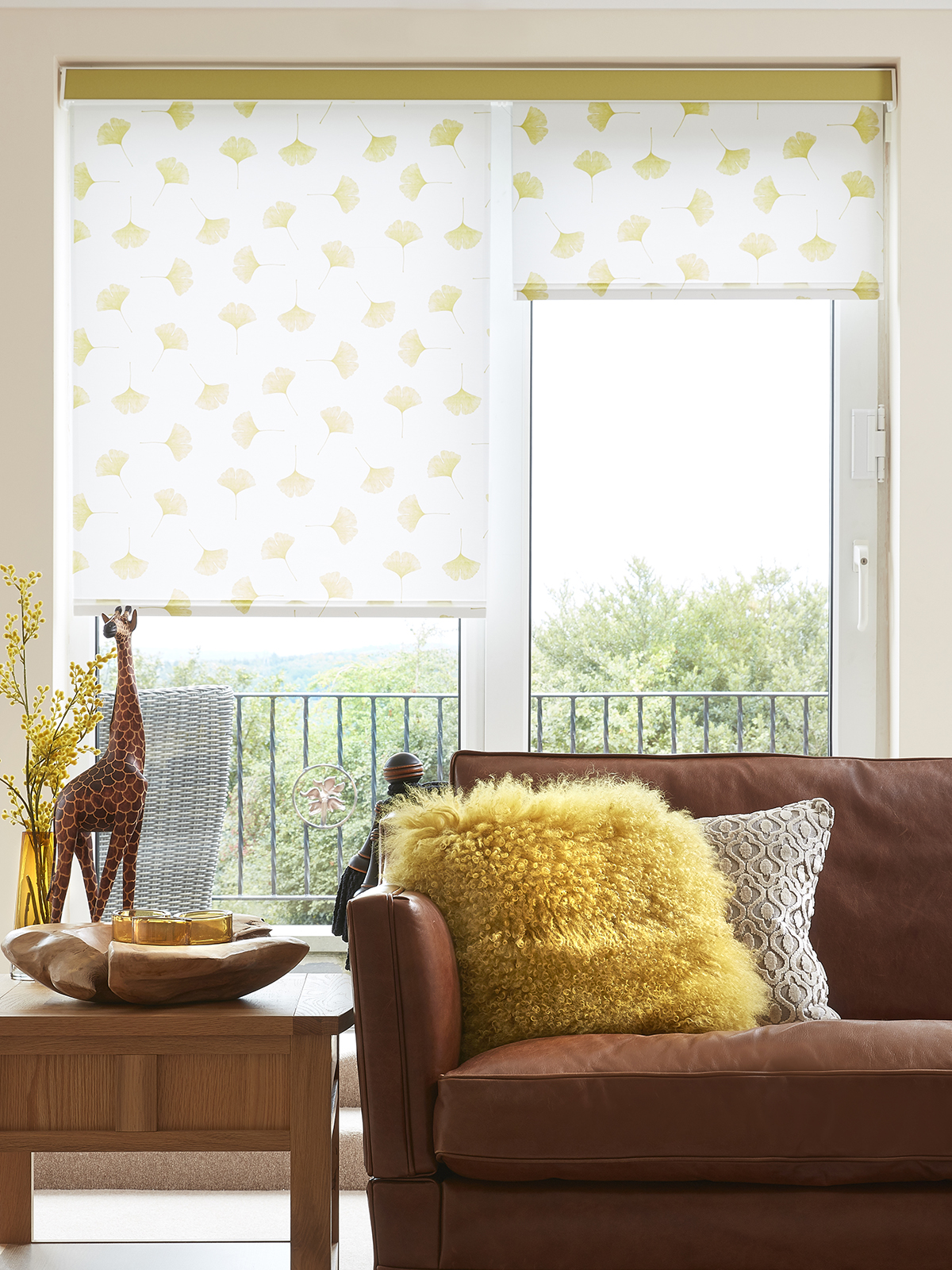 Blinds for living rooms – ideas you'll love
Now you know all about the best blinds and shutters for your living room, you can make the right choice for your home.
And of course, if you need a little help making your decision, the team at Leamington Blinds is here to help! 
Get a quote
Get in touch with Leamington Blinds today for a quote for any style of living room blinds or shutters.
"*" indicates required fields