Summer is the perfect time to think about the right blinds for your home or business, when the sun is high and you need to have the ideal balance between light and shade.
When you're looking for the perfect level of light control, there's a lot to think about. From whether you're looking to soften light, redirect it or block it out completely, to whether you should go for outdoor or indoor shading solutions.
So, in this guide we'll talk about the different ways you can manage the sunlight hitting your windows, and how you can find the best blinds for you this summer.
What are the different styles of sun blinds for windows?
There are plenty of different blinds that can help you manage the light and heat coming through your windows in the summer.
The most common ways to control the light are through angled blinds and shutters that you can use to redirect sunlight, blinds which filter sunlight, softening its impact, and sun blocking blinds, which aim to keep the light out entirely.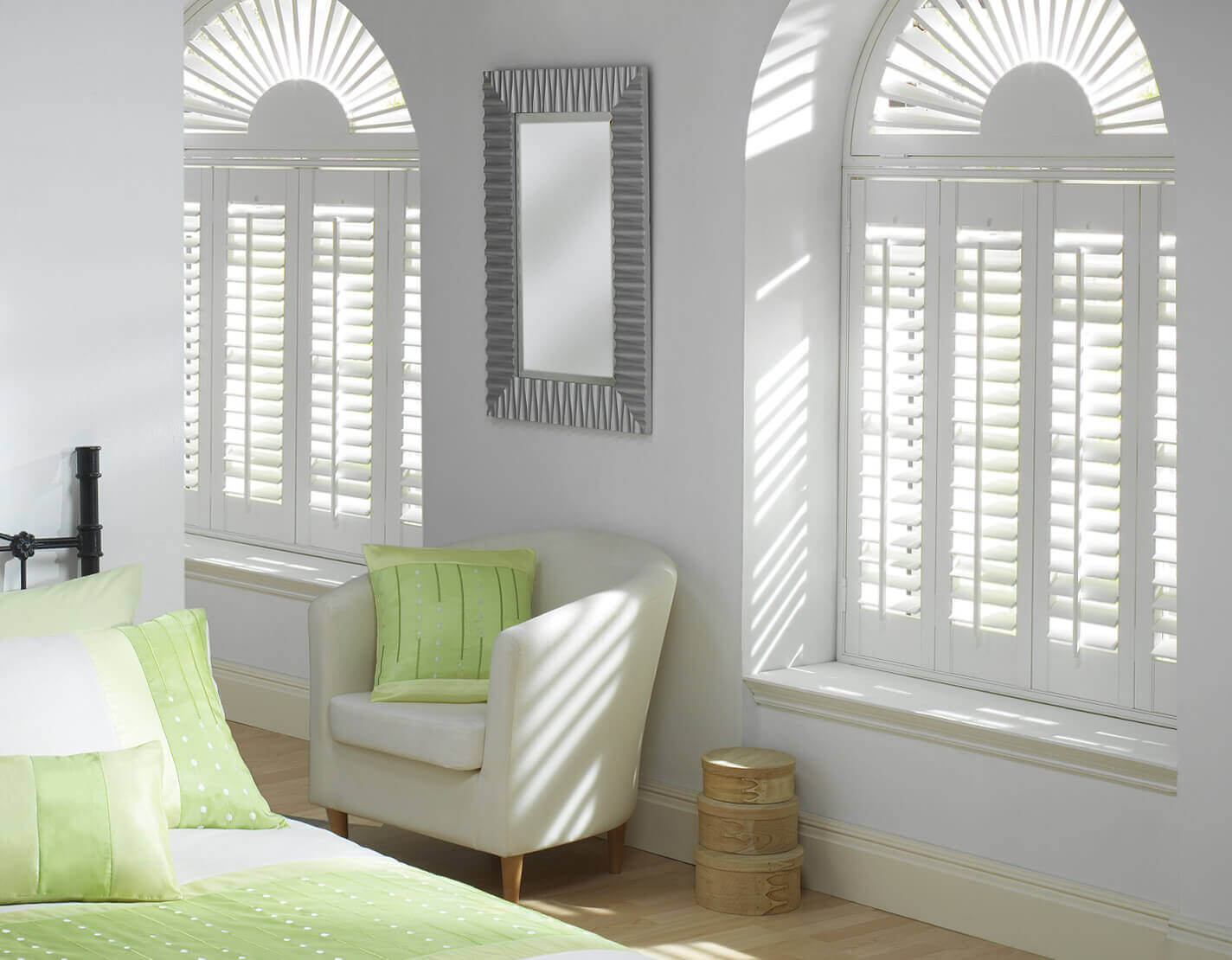 External sun blinds
Our favourite blinds for blocking out the sun are exterior roller blinds. These hard-wearing, motorised blinds are fitted to the outside of your windows, which means that they block out the sunlight before it even hits the glass.
That makes them incredibly effective at keeping your rooms cooler. And you can even program them to automatically lower or raise based on the time or even temperature!
An alternative style of external sun shades for windows, are awnings. Again these protect your windows from the sun before it hits your window, by creating a shaded area outside.
Of course this also gives the bonus of having some outdoor shade as well, which is why patio awnings are particularly popular as the weather gets warmer.
However if you're hoping that awnings will give you the sun protection you need, you'll need to make sure they're the right size and angle to actually do the job.

Conservatory sun blinds
When it comes to your conservatory, having effective sun blinds can be the difference between having a lovely room to enjoy in the summer, and having a pressure cooker attached to your house!
Our favourite choice for the conservatory is perfect fit blinds. These are fantastic for the summer, as they can be fit within the frame of each glass panel, perfectly fitting the angle and shape.
That means you can even have conservatory roof blinds, which can be a massive help in keeping out the sun – especially if you choose perfect fit blackout blinds. These are also a great option for angled, or Velux windows.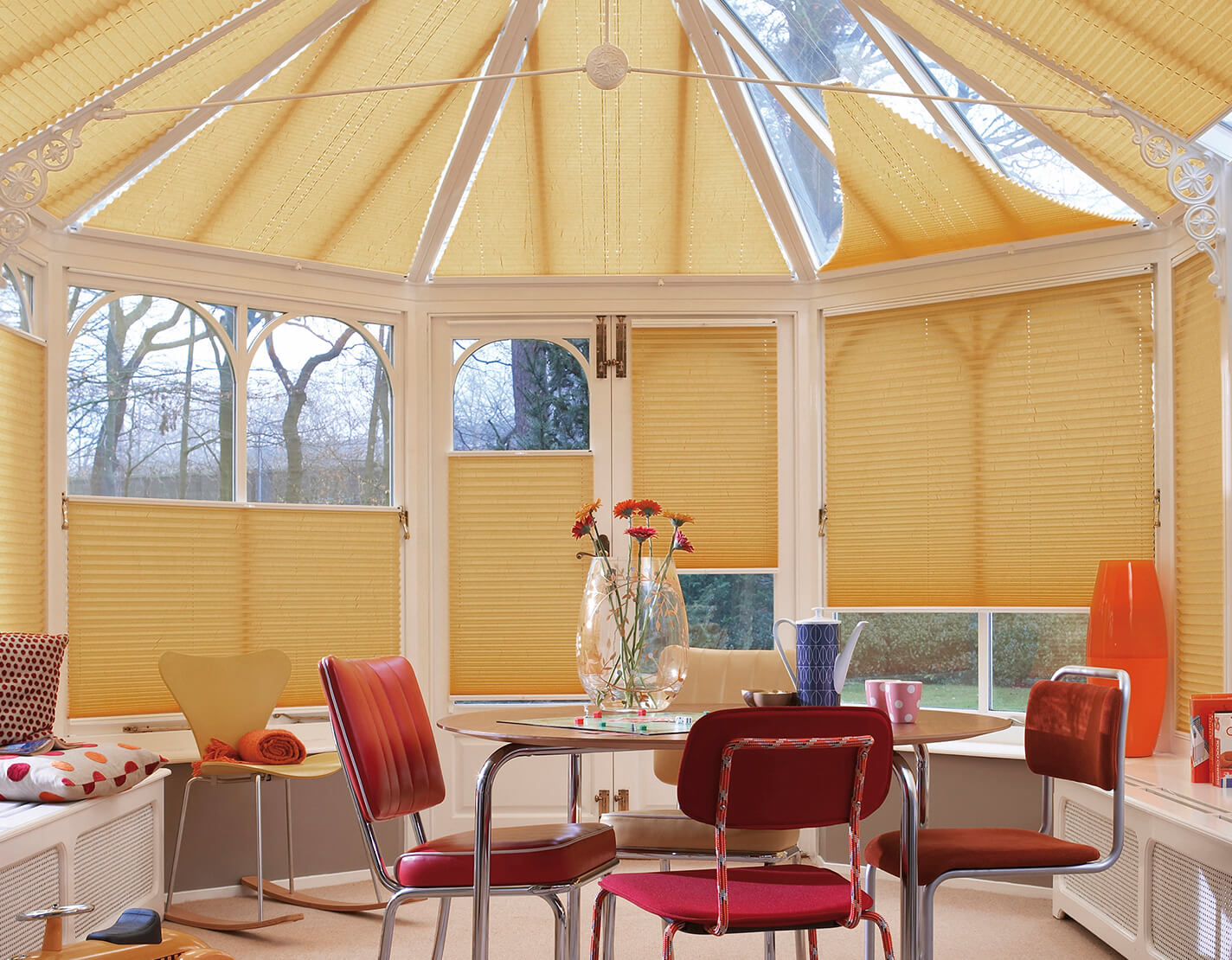 Angled solar blinds
One of the most effective ways to manage the sunshine in summer, is to have angled vertical or venetian blinds.
The wonderful thing about these blinds is that the louvred slats can be tilted in different directions. This is particularly helpful if you enjoy the sunlight, but want to stop it glaring off the TV or computer screen, or shining directly into your face.
Vertical blinds are also a really popular option for commercial sun shades, as they're easy to fit for long, wide windows, and allow staff to manage the light effectively.
And blinds aren't your only option for angling the sunlight. Lots of shutter styles also enable you to adjust their slats and redirect the light too.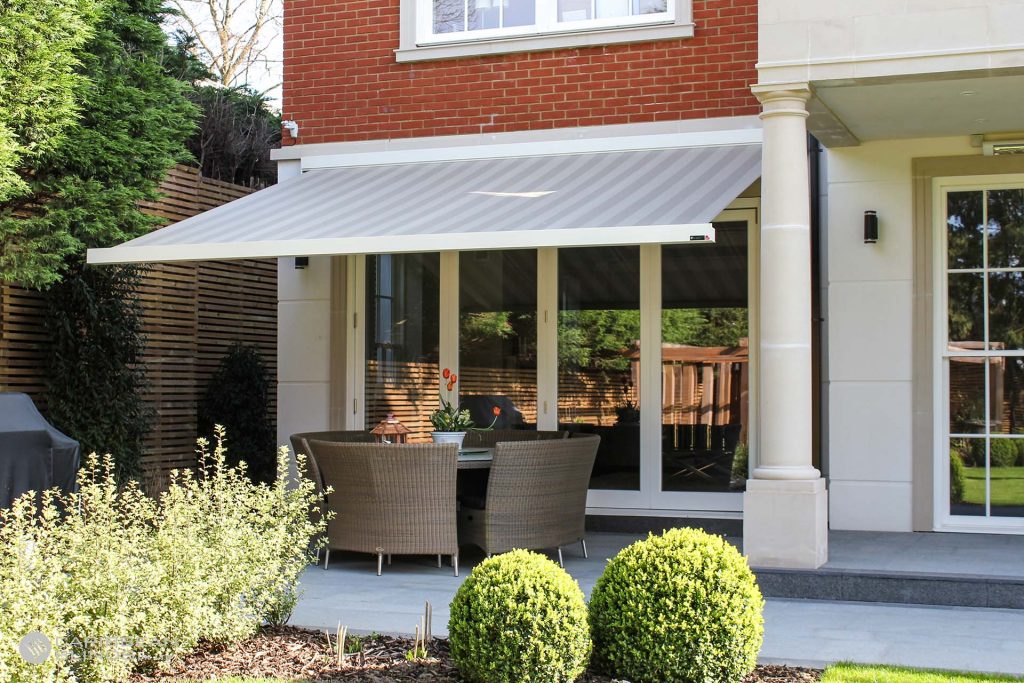 Sun filter blinds
Light filtering blinds are a lovely option if you're just looking to soften the light that comes through your windows.
Vision or twist blinds are one of the best ways to achieve this effect without having to compromise on total light control – with this style you can have both!
Because these blinds use two different materials, you can arrange them with the translucent materials matching front and back, allowing light into the room.
Or you can match up the translucent stripes against the solid fabric, blocking the light out like an everyday roller blind.
Another trending blind option is lace, or voile blinds. These light, translucent blinds are becoming more popular as a way to soften light coming through your windows.
They're also great for privacy control, and look a lot more sophisticated than your classic net curtain!
One important thing to remember about lace blinds is that because they are so light, you may need additional window shades, such as curtains, to provide more robust cover for your windows.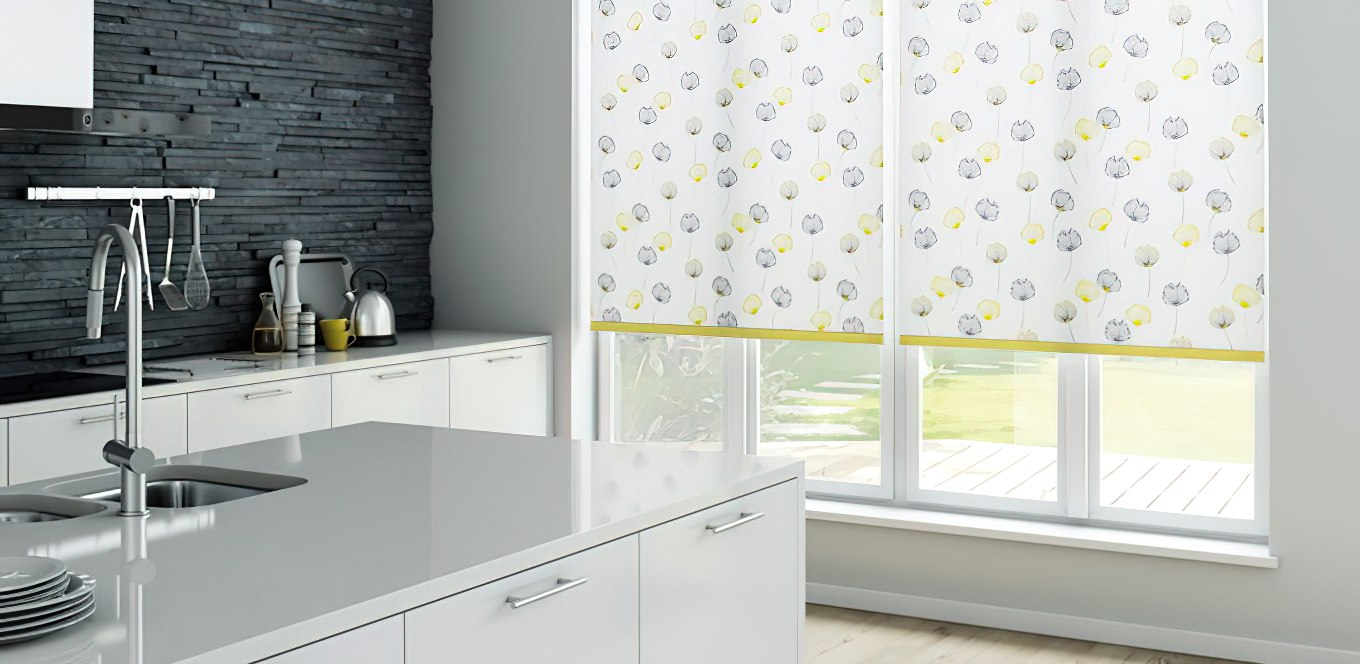 Sun blocking blinds
If you're looking for blinds to keep the sun out, then your best bet for internal window shades is to get some blackout blinds.
Blackout blinds will give you much more protection from the sun and can even help keep your room cooler at the same time, by keeping the bright light from warming up your home.
You can get blackout blinds in a huge range of styles, which means you can combine some of our suggestions to get, for example, blackout perfect fit blinds.
Our favourite sun blinds for summer
At Leamington Blinds we supply and install a massive range of different blinds that are ideal for your home this summer, whether you're after outdoor sun blinds or internal sun shades.
From external blinds to perfect fit, venetian to vertical, shutters to roller blinds, we can help you choose the ideal option for your home or office.
---
Enquire online
If you'd like to talk to one of our friendly experts about the right solar blinds for summer, get in touch today!
"*" indicates required fields